*Duties and import tax by the customs of your country may be collected at delivery.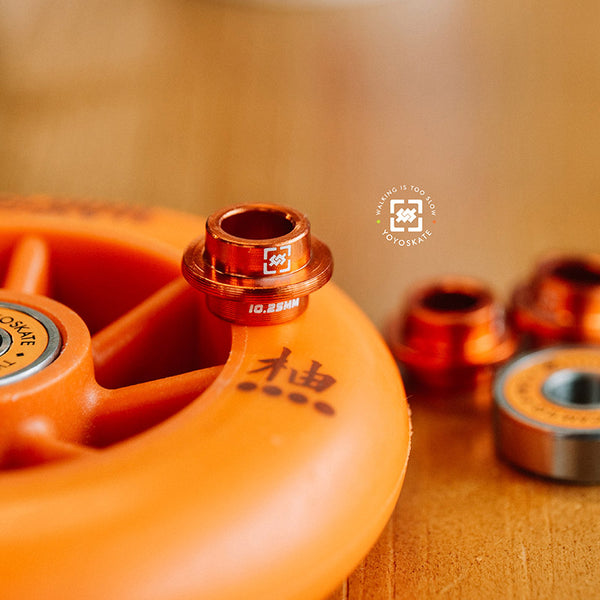 Spacers especially for YOYOSKATE Meetyo wheels, both black and orange ones.
Spacers that suits best with the wheels will help your skating more stable and fastest. This spacer especially suits Meetyo wheels. 
Thickness: 10.25mm
Axle diameter: 8mm
Weight:2g
Material:6061 Alu
Price is for per piece.